We all know that Demat is becoming popular day by day, and people want to open their accounts and invest their money to make more money without worrying too much. Demat is basically helps to speed up share trading so investing in the companies makes it easier. In this article we are going to talk about Demat account, How to open a Demat account in Nepal step by step also we'll tell the Benefits of having a Demat Account, What are the things that you need to open a Demat account and whether you can open Demat account online in Nepal or not.
Related Article: How to earn money online in Nepal without investment
The goal of opening a Demat account is basically to hold the shares that have been bought or dematerialized (converted from physical to electronic shares), thus making share trading easy for the users during online trading.
The good thing about the Shares is you can buy them and sell them later on if you want to.
---
About Demat Account and Opening a Demat Account in Nepal.
What Is DEMAT?
Dematerialization (DEMAT) is the move from which basically converts the physical certificates to electronic bookkeeping. Dematerialization of share certificates is necessary to secure and manage the paperwork in circulation in the stock market where we spent our money basically.
After Demat became popular in Nepal it becomes much easier for traders to speed up their trading on the share market.
The main benefit of the dematerialization process is to their shares will secure the investors from different difficulties of convey, spoiling, and losing their share certificates.
Demat accounts are required by some trading institutions due to the fact they are the most accurate form of record keeping which is great.
Dematerialization was designed to offer more security, as well as increased speed, to financial trades. It has become the standard prospect in bookkeeping for financial institutions.
---
What Is Demat Account?
The main goal of the Demat Account is to hold electronically securities and shares. For more, It is converting or dematerializing your physical shares in the electronic format is known as holding a Demat Account.
Demat account is used to hold the shares and securities of publicly traded companies in an electronic form.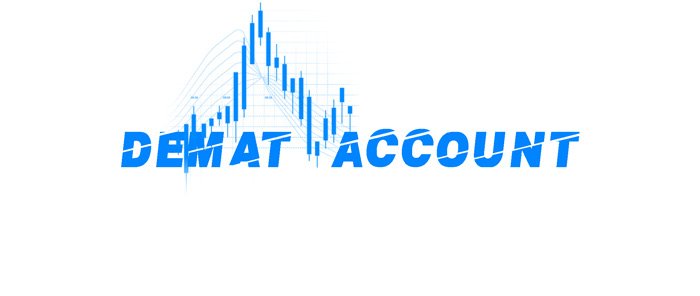 The Demat account includes different types of investments such as bonds, equity shares, government securities, mutual funds, and exchange-traded funds, and more.
Just like on your Bank account where you debit or credit money, a Demat account is either credited or debited each time you buy or sell shares of a company.
We can create an offline as well as you can open a Demat account in Nepal online but you have to go to the bank for original document submission to complete the process.
After the depository participant(DP) enters all the details of the beneficiary in the system to open a Demat account, CDSC provides a separate 16-digit Demat number arising from the system. Investors should mention this number in all future share transactions so they can track records properly.
Types of Demat Accounts
In Nepal, there are primarily three types of Demat accounts offered by depository participants. Depending on your residential status, you can choose the right kind of account for your share trading and investment purposes.
The different types of Demat accounts are below:
1. Regular Demat accounts:
These are dematerialized accounts for residents of Nepal. If you're a Nepali resident primarily dealing with equity trading and investment, you'll find the regular Demat account ideal.
2. Repatriable Demat accounts:
This is one of the two types of Demat accounts available for non-resident Nepali. As its name signifies, a repatriable account allows you to transfer your funds abroad if you're an NRN.
You need to link this account with a Non-resident External (NRE) bank account to enjoy repatriation of your funds
3. Non-repatriable Demat accounts:
If you're a non-resident Nepali, you can also choose to open a non-repatriable account. This type of account does not allow you to transfer funds abroad. It needs to be linked to a Non-resident Ordinary (NRO) bank account.
---
How To Open Demat Account In Nepal?
Opening a Demat Account in Nepal is not that difficult, you just have to go through the small process and you will be able to open a Demat account in Nepal.
You have to go to the depository banks, merchant banks, financial institutions, and broker companies with permission from the Securities and Exchange Board to act as depository participants (DP).
Just like opening a Bank account, you have to go for the CDSC(contingent deferred sales charge) to create your Demat account in Nepal. Before we tell you how to open a Demat account first make sure you have the documents to fill the form.
Documents Required to open Demat account in Nepal?
You can open a Demat account but you have to submit some documents for that. To open a Demat account, the recipient (financial backer) needs to furnish a copy of citizenship alongside three ages of subtleties.
Demat record of one individual from the family won't be substantial for any remaining individuals.
Everyone needs to open a different Demat represent share trading.
On account of a minor, the guardian ought to present a photo of the minor, a copy of the birth authentication, and a copy of the guardian's citizenship. Let's sum up the list again.
Original & photocopy of citizenship certificate
2 Passport size photo
Duly filled application form along with fees, if any, are required to open a DEMAT account with DP. (Every DP will charge 25 rupees per transaction of securities.)
How to Open/Create a Demat Account in Nepal With Steps :
Step 1: You can open your Demat Account online or offline.
Step 2: Here we are going to explain offline steps if you want online ways to open a Demat account then let us know in the comment below.
Step 3: For offline Demat account opening, you should submit required documents like your identity, passport size photo, signature, etc just like opening a bank account.

Step 4: 

After that DP enters information about the investor into the system of DSC(contingent deferred sales charge) after you submit the required documents.

Step 5: 

Then, CDSC verifies the form of DP and provides the verification letter to the beneficiary.

Step 6: 

When the beneficiary completes verification, CDSC opens the Demat account of the beneficiary.

Step 7:

 That's it your Demat account was ready but wait, the DP provides the beneficiary or investor a 16-digit Demat account number and a checkbook.

Step 8: 

In the last, which shares held or purchased you choose are deposited on your Demat account.
The financial backer should give the Demat record to the merchant organization while purchasing and selling shares. Subsequent to buying the offers, the offers are credited to the Demat account.
At the point when you sell the offers, you should compose the check and give it to the intermediary organization. The sold offers are then charged from the Demat account.
How Much Does It Cost To Open a Demat Account?
It costs Rs. 50 to open a Demat account and Rs. 100 as a yearly working charge of the Account. At first, the expense of opening the Demat account adds up to Rs 150. You need to reestablish the record each year by paying Rs. 100.
To store the offers (protections) in the Demat account, the financial backer who has the actual offer declaration should initially take the offers s/he has and fill in the subtleties of the portions of each organization.
Then, at that point, s/he ought to submit a  dematerialization structure given by the safe part (DP).
The share registrar of the respective company verifies the form. It gets the actual offers and stores that offer electronically into the recipient Demat account.
Benefits of Demat Account
Let's talk about the Demat Account Benefits and why we need?
Helps to clear the share transactions much faster.
Swift settlements and deliveries
Increases share trading volume and market participation
Increases transparency
Eliminates paperwork
Quick and easy communication with investors
Little to no risks involved
Builds trust and increases investor confidence
Easy portfolio management and mortgage of shares.
The listed company can directly credit the bonus shares to the Demat account.
---
Frequently Asked Question (FAQ) About Demat Account in Nepal
Can We Open Free Demat Account in Nepal?
Yes, you can open Free Demat Account in Nepal. In the Year 2076, NIBL Ace Capital has executed a Free Demat account supporting the 'One Nepali, One Demat account' Campaign by the Government of Nepal.
The process of free Demat Account is offered from NIBL Ace Capital Kathmandu, and its branches as well as from all the branches of NIBL Bank.
How many Demat account one can have in Nepal?
One person can open only one Demat account. Investors who need multiple Demat accounts can open them with different depository participants.
So, if you want to open two Demat accounts, you need to open one account each with two different DP.
What are the Best bank to open Demat account in Nepal?
Here are some of the best backs to open a Demat account in Nepal, which has the best services and easy process of opening a Demat account.
A lot of people want to learn about the share market, What it is all about? Benefits of Share Trading in Nepal, also How we can buy and sell shares in Nepal.
If you are wondering How you can Buy and Sell Shares in Nepal then check out this article for detailed information.
Can we have 2 Demat account?
Unfourtantly, You cannot open more than one Demat account with the same DP. Investors who need multiple Demat accounts can open them with different depository participants.
So, if you want to open two Demat accounts, you need to open one account each with two different DP which is perfectly fine and you can do that very easily.
What is DP name?
The DP name is the depository participant's name. The DP ID is different from the 16-digit Demat account number. Typically, the first eight digits of the Demat account number are the DP ID.
Can foreigners open Demat account in Nepal?
Yes, foreigners can open Demat accounts in Nepal. They are going to have Non-repatriable Demat accounts. Foreigners and overseas Nepali can open USD and Euro accounts. You can open Current/Savings/ Fixed Deposit Accounts in US Dollars.
Can I close my Demat account?
Yes, you can close your Demat account anytime you just have to consider these things before you close your Demat account.
If there are active balances, they can be consolidated into one account and the remaining redundant Demat accounts can be closed. 
Closing a Demat account involves visiting the DP office or branch by any of the Demat account holders and submission of required forms and documents.
Also Read: