The share market is rapidly growing day by day in Nepal. Everybody wants to spend their money and eventually make more without any hustle. Nepal Stock Exchange (NEPSE) launched online share trading in Nepal back in 2075. Minister for Finance Dr. Yubaraj Khatiwoda handled an online share transaction system at that time.
Just like the other things after the such of NEPSE the Buying and selling process took a lot of time to fully stable and manage. We will talk about How to Buy and sell shares in Nepal in just a moment, so stay with us for that.
A lot of people want to learn about the share market, What it is all about? Benefits of Share Trading in Nepal, also How we can buy and sell shares in Nepal.
That's why we are here to tell you everything that you need to know before you spend your hard-earned money on the share market.
---
Online trading is nothing but technology, It's a place where investors can buy and sell shares virtually without any documentation via computers, or smartphones on the internet.
The best part about this trading system is you can invest your money from anywhere in the world.
You can buy some kind of share as well as sell without any problem. If you are just started your journey on the share market, then you should take your time to read all the things that we provided on this blog.
I'm pretty sure It will be very helpful for you.
In this platform, the trader can place orders or cancel them at any time whenever they change their mind. Online Trading System has a huge edge over the traditional system of placing your orders through Brokers, and if you are more curious, let's see How do you actually earn with shares?
---
When we talk about the earnings with the shares, let's divide them into 2 places – you can earn, either actively or passively.
Actively – In this way, You can engage yourself in the primary and secondary markets. You can buy shares in the secondary market, get dividends and bonuses, and sell them when selling is profitable.
Where you have to engage and maintain your share from time to time.
Passively – The other way, You can just buy shares from the primary and secondary markets and earn passively through dividends and bonuses shared by the companies from their profits.
It's like you invest in something and that money will work to make more money for you without doing anything. Sounds great right?
The most important thing about the share market is, you must understand that investments are subjected to market risks. So, we recommend you read all the documents carefully, you should look at the ratings of the companies, and analyze your risks before investing in anything.
---
The best thing about the online trading system is that you can place your trading orders from anywhere in the world.
Online Share Trading gives you more control and flexibility over your investing decisions. You can execute or modify your trades anytime, very easily.
You don't have to work a lot to get the trading experience without any outer interference. Furthermore, you can easily place your order to buy or sell stocks with a few clicks and at much lesser time.
Just like the other basic investment which we do in our mind, Online Trading allows you to monitor your investments in real-time.
Before you invest in the share market in Nepal, We will give you all the processes step by step, so It becomes easier for you to do it by yourself, so let's start with the first one.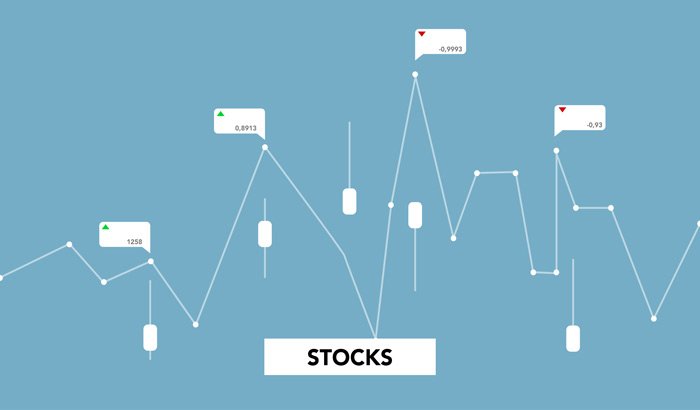 First, Obviously, you will need a bank account, you can open an account at your convenience but make sure that they must provide Applications Supported by Blocked Amount (ASBA) service.
The second thing you will need is a dematerialized account, simply known as a Demat Account. Most of the commercial banks in Nepal provide Demat account services. The good news is, if you have a bank account, you can apply for the Demat account which will hold your shares. Besides that, other stockbroker companies also have Demat account facilities. It's a simple process, If you get dividends from the company you have invested in, you will receive that in your Demat account.
Any company which manages your Demat account is called a depository participant (DP) holder. The DP holder will provide you, the beneficial owner (BO), with your beneficial owner identification (BOID) number, which is a unique 16-digit identification number. Normally, a DP holder charges Rs 100 – 150 annually for the management of the Demat account.
Obtain Meroshare login credentials from the DP holder. You will need to fill out a different form for the credentials. Besides, you will also need your customer reference number (CRN), which will also be provided to you by the DP holder. Once you obtain it, you can log in to Mero share.
Once you are able to log in to the Mero share through the web portal, you are ready to invest in the primary market. You need to wait for any openings for IPOs, FPOs, mutual funds, debentures, or bonds, and you can check for openings through various news portals.
In the primary share market, the company will directly issue your shares and the good thing about this type of marketplace is, It has very low risk.
If you are just starting your share market journey, then this type of share market is good for you. Let's see what you can see on the primary share market:
IPO(initial public offer)
FPO(further public issue)
Right and Bonus Share
Steps to buy shares in Nepal
Open Demat account. Almost all the banking (through their securities company) and some brokers provide Demat opening service. Simply open your Demat account from the bank where you already possess a bank account. Bring your     Identity proof.
Obtain online login credentials from your DP holder as discussed in step 1Currently, we can apply the primary market through the internet via MeroShare. For obtaining mero share login credentials apply for mero share when you get the Demat number at the same place and also ask for the CRN number. Now we can apply primary shares like IPO, FPO, and Right share when available by selecting MY ASBA –Apply for Issue from the Mero share website. 
A secondary market is another share market where you can invest your money. It has high risk though, so before you consider this type of market you better learn all the necessary things about the share market first.
You can purchase your share through a stockbroker or online using the user login provided by NEPSE.
Firstly, you need to have open an account with any broker. (If you want to know the list and address detail of the broker visit NEPSE)
You must bring your identity proof (Nagarita, Parichaya Patra, Passport) and Demat number.
After that, you can buy or sell any listed share by visiting a broker or calling them directly.
We all know that we can Buy and Sell our Share Online, so why don't we do that? Let's see the steps one by one How we can buy and sell shares in Nepal with the help of these simple steps through NEPSE online.
To buy or sell shares from the primary or secondary market, you need to have a Demat account. You might have already done a Demat of your shares which you want to sell at the appropriate time.
Then you should go to the nearest security services, where you might have already done offline trading before. You also need to make an account for which you need to update KYC details.
You need to reset your password, for which click the Forget password link. Then enter your username/client code and email address. If the email address is correct (Email Used On KYC), then you will get the reset link, using which you can change the password. Set your password easy to remember as well as strong enough so that no one can misuse it.
After the activation of the online account, you need to browse the trading URL of the broker (provided after KYC update) and enter the username, password, captcha code to log in. The brokers also have their online share trade login URL on their website.
The format of the URL for the TMC is https://tms**.nepsetms.com.np where ** is the number of the security company/broker where you have opened your account.
Continue…
You can easily find NEPSE indexes (which can also be customized) and DNA logged in (which means if you can transact or not). If the DNA logged in is not there, you need to contact the respective broker from where you made the account.
The pre-open sessions start from 10:30 to 10:45 am and the continuous session starts from 11 am to 3 pm.  You can preview the shares market in the pre-open session. For this, you need to use the order management on the left side during the continuous session period. You also need to click normal order and toggle buy or sell in the new tab.
You can manage the fund in the online share trading portal by loading money from your bank using online banking for a specific reason.
The detail of the shares you can sell can also be viewed from DP holding.
You can also view market data inside the system along with top gainers, top losers, daily order lists, and historical order lists.
I Hope, this article helps you the way you wanted. If you found yourself in trouble while doing this, you can leave a comment below, we'll be definitely happy to help you as soon as possible