Everyone knows about melin at least as far as we know it's more popular than branded bills because of the hype of its cost and the brand itself but some of you also heard about branded bills which also produces great hats and headwear.
A lot of people want to see the branded bills vs melin comparisons whether they stand with each other or not.
And which one to consider if you are planning to buy one?
MELIN HAT COMPETITORS WORTH CONSIDERING?
In this article, we are going to talk about melin vs branded bills hats in every single way so it will be helpful for you to make the right decision.
Now, Let's check out which one is best for you.
Branded Bills vs Melin Hats [ Real World Comparision ]
Branded Bills Introduction: This brand is most popular for custom hats and leather hats.
They create quality products that represent the people that wear them. Just like life.
These hats are also less expensive than melin hats.
Melin Introduction: If you're an avid hat wearer, you've probably heard of Melin hats. This brand began in 2013 and has been growing ever since.
While it's growing in popularity, many people wonder why the hats are so expensive and if they're really worth it.
Well yes, it does and we'll tell you why?
Branded Bills Hat Style List
Build Your Hat
FlexFit Snapback Trucker
FlexFit Fitted
Flat Trucker
Bucket Hat
Youth Hats
Beanies
Melin Hat Style List
Branded Bills Review
Quality Based on materials 84%
Fitting Based on size 87%
Comfort Based on fabric & design 84%
Options Based on types 97%
Popularity Based on social presence 91%
Melin Review
Quality Based on materials 97%
Fitting Based on size 88%
Comfort Based on fabric & design 90%
Options Based on types 79%
Popularity Based on social presence 93%
Branded Bills Video Review
Melin Video Review
Branded Bills Features
You can build your own custom hats with whatever logo you want.
All hats have a leather patch on the front.
So many styles of hats like Florida, United states hats pretty much anything.
Great quality hats.
You can build custom beanies as well.
Also, custom apparel is available.
Less expensive than melin hats which cost around $60.
You can join the awesome hat club community as well.
Melin Features
You can't build custom hats, you'll only get a limited variety of hats.
No more sweaty tats with Melin hydro, which is sick.
One of the finest-crafted headwear in the world.
Absolute best for water and sweat resistance with no ugly stains anymore.
Antimicrobial triple-qualified sweatbands so they won't stink after you use them.
Minimal design & durability.
The super cool patterned brim on the front.
99% money-back guarantee.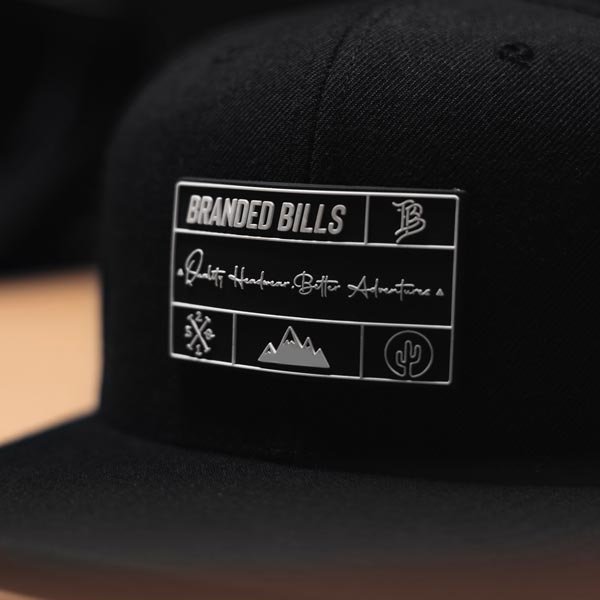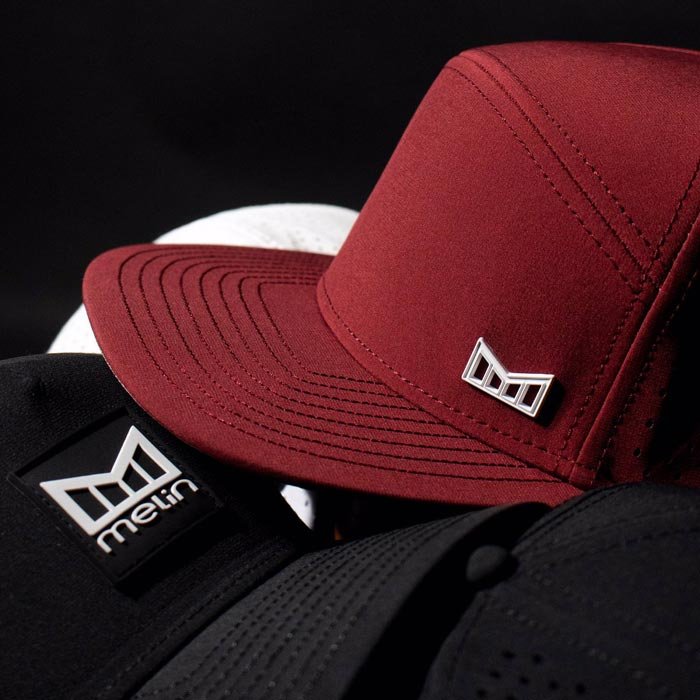 Final Verdict
After, all the comparisons, hope you already guessed which one is best for your needs.
As far as our point of view these two hats are very different from each other despite having some similar features here and there.
So there is no winner here specifically.
If you want a more clean-looking minimal and highest quality everyday hat then you should go with the melin hats, even if it's expensive it's worth the extra dollars.
But on another side, if you are looking for custom-made hats with your own logo or something else, leather patching, and still want a decent quality hat then branded bills are a no-brainer.