If you are an affiliate marketer & especially from Australia, you might be wonder is affiliate marketing legal in Australia? Do I have to follow any legal requirements to join the affiliate programs?
There are a bunch of things to consider before you start doing affiliate marketing, that's why we are here to give you every single piece of information which will be very crucial if you are an affiliate marketer.
This process not only works for Australian bloggers but for any other affiliate marketer out there in the world, so feel free to read.
There is one thing that you should keep in your mind before you start giving affiliate links to your articles, which is Disclosure, which is basically a legal requirement.
Whether you are blogging professionally or doing it just for fun only.
Here we are talking about, Australian bloggers, so we'll only talk from an Australian blogger's point of view.
Essentially, affiliate marketers are legally required to indicate affiliate links on their website so that, as a reader or viewer depending on the platform that you are working on, they should know you'll receive a commission without any extra charge to them.
You can also see the end of our articles, we give the discourse if we're putting any affiliate links on the blog.
Is Affiliate Marketing Legal In Australia

[Must Know]
A lot of Australian bloggers have a question on their mind is affiliate marketing legal in Australia?
The answer to this question is YES!
Affiliate marketing is absolutely legal in Australia, just like in any other country.
But there are some things to consider before you do affiliate marketing.
Australian Consumer Law requires that you do not make false or misleading illustrations about your business relationships with promoting brands and affiliates programs.
It's that section 'False and Misleading Conduct' that covers it. You're meant to honestly disclose the statement when you earn some kind of commissions using the affiliate links by promoting a product or service.
Your affiliate disclosure should be "clearly distinguishable to advertising".
Just like for the Australian bloggers, being honest about your marketing activity is also a requirement in many other countries.
Most of the affiliate programs themselves sign an agreement with a marketer before joining the programs, that you have to disclose the statement to the readers before you sell anything.
If you didn't, they might dump you from their affiliate programs if they receive any kind of complaints and false behavior.
If you are planning to do business as an affiliate marketer my advice to all of you, follow business laws, read all the rules before promoting it, Declare taxable income and lastly give your honest review about the product or services that you are promoting.
Is It Necessary To Put The Disclosure Statement

While Using Affiliate Links?
Yes Absolutely. 
If you are talking about Australian bloggers, you have disclosed the statement on the top of your blog or before the affiliate link.
You can clearly read on Section 18 Australian Consumer Law that requires that you do not make false or misleading representations about your commercial relationships.
So you have to be honest and clear about what you are doing with the brands.
Legal Implications Of

Affiliate Relationships For Bloggers:
Australian Consumer Law provides for a general prohibition on misleading illustrations in marketing, which means if you're misleading the consumers you'll get banned, so it's better you follow the procedure.
If you are open to disclosing the statement to the readers, then you are good to go. You'll not gonna get any problems after that while promoting affiliate products, including receiving a commission or benefit.
Last Thing

For Marketers



Affiliate Marketers also need to comply with section 2.7 of the ANAA Code of Ethics requiring marketers to ensure any disclosures about a commercial relationship should be visible to your audience.
That's the reason we recommend you, put your disclosure statement on the top of your blog, which will save your relationship with brands.
The disclosure statement is also a good thing to build trust with your audience and relationship with the brands.
How To Start Affiliate Marketing Australia

[Guide]
Before you jump into the affiliate marketing journey and get into trouble.
The most essential part of an affiliate marketer's journey is choosing the perfect brand which fits your niche and the content that you are going to produce.
This choice depends on many things including business, products, service quality, brand reputation, program policies, and commission rates.
There are three things to consider before you join any affiliate program:
Brands — Brands are just the provider or producers of the programs that have their products and services to promote which the help of the marketers.

Marketer — Marketers are the ones who register with those brands and their affiliate programs like on Amazon, CJ, Impact, Awin, or any other platforms out there. Affiliate marketers basically earn a commission when someone purchases the connecting brand's product or service using their affiliate links.

Consumer — Consumers are readers or viewers who watch or read marketer's articles and buy the brand's products or services, which are recommended by the marketers using affiliate links.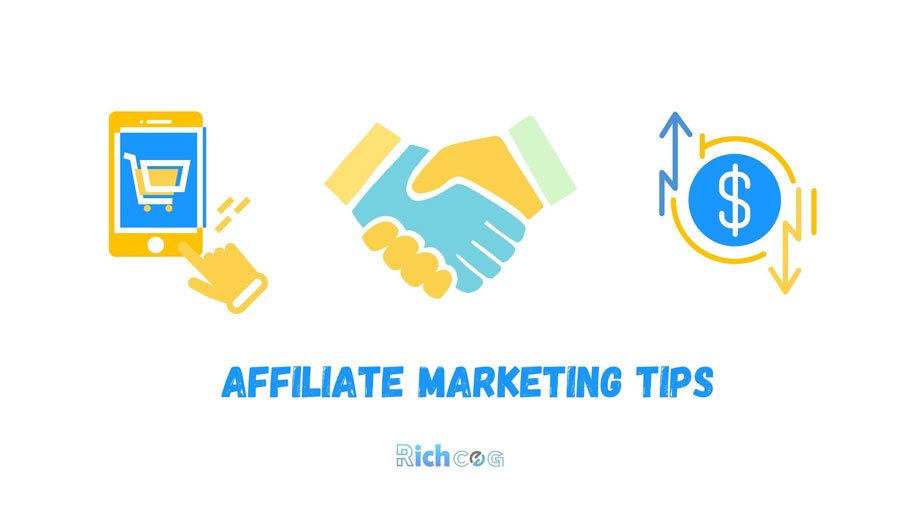 As an

affiliate marketer Beginner

:
First, for the most, search for programs in industries you're most familiar with, where you have a good amount of knowledge in it. So that you understand the products and services that the brands are offering to you.
Having mighty experience about the industry and its audience will help you market the products more strategically also help you to build trust with your readers.
And if you don't have any idea about specific brands and products, you can do some research, which is pretty much accessible on the internet easily.
Also, most of the brands have online resources explaining their program, and once you sign up, you'll get a dedicated portal to manage your activities, which is very useful if you are just starting out on an affiliate marketing journey.
Highest Paying Affiliate Marketing Niches

In Australia:
Lifestyle and Wellness
Adult Products
Personal Finance
Website Hosting
Pet Care
Dating Programs
Education
Advice For Running Your

Affiliate Relationships As A Successful Marketer

:
Be clear and direct while disclosing information while using affiliate links.
Always place your affiliate disclosure links at the very start of your blog or before the first affiliate links appear on the blog.
Just like on the example that we've given below, use clear language to assure your viewers understand that you will get paid as a result of them buying through your affiliate link.
Don't confuse the readers by using difficult language. Some may not understand your relationship with the business service or product you are promoting on the blog.
Always put the disclosure statement on the blog post where you promote products and services which contain affiliate links.
Always be transparent about the products or services that you are selling to the readers. Be truthful and give honest reviews.
Australian Blogger

Affiliate Link Disclosures Tips
The one thing that you have to do while giving and affiliate links in your blogs, is disclosure.
Disclosure is just a legal and notifying message that you provide to the readers, what you are doing or selling on the blog. So viewers were aware of it with trust.
This is not only a requirement, but most advertisers also have this as part of their sign-up process — so if you don't list your disclaimer, and you get a purchase, they can void it. So you better avoid those stuff for the long run.
Blog disclosures must be as close to the link or the content as possible. The reader must see this before they read or click. That means you cannot just put wording at the bottom of your post or in your footer.
If that is where you've got yours right now, you will need to work on moving it. Soon.
Disclosure Examples

That You Can Use On Your Blogs

[Feel Free To Copy]
Disclosure

: This post contains affiliate links. If you use these links to buy something, we may earn a little commission at no additional cost to you.

Disclosure

: We use affiliate links to monetize our articles. We may receive a commission on products or services that you purchase through clicking on links within this blog.

Disclosure

: This blog receives a commission for using affiliate links within our content. Although we receive a commission for using these products, all of our opinions and suggestions are completely unbiased.

Disclosure

: All the products & services links on this website are affiliate links, of which we receive a small commission from the sale of certain items, but the price remains the same for you.

Disclosure

: We are an affiliate marketer that connects various online retailers on my website. When users click on our affiliate links and purchase something, we'll earn a commission from the retailer.
Final

[Thoughts]
It is pretty much legal to do affiliate marketing all over the world, you just have to be aware of those things which we mentioned above.
I hope you got your answer after flipping the article, these are very essential tips if you are an affiliate marketer who sells products and services from different platforms and brands.
Even though if you are just a Blogger, YouTuber, or Influencer these tips are very useful for you. If you have any questions after reading this, let us know in the comment section below!
Disclaimer : This blog is written to support business owners to consider legal requirements and issues that may arise in business. The information provided is for general and educational purposes only. It is not intended as legal advice for your individual circumstances. Please consult your lawyer for advice specific to you and your business.