Have you ever thought about how does tobacco use negatively impact personal finances? And where are the financial effects of smoking cigarettes?

In this article, we are going to talk about the negative impact of tobacco smoking. also, give you a brief explanation of every single reason.
Now, first It could break you financially and also cost your family long after you're gone.
The cost of buying cigarettes alone is no incidental expense. American smokers spent more than $80 billion on cigarettes in 2005, according to the most recent statistics from the CDC. A pack-a-day smoker could easily spend $2,000 a year.
That's more than the average American spends on clothing in a year and close to the average spending on health care, entertainment, and dining out, according to federal government data on consumer expenditures.
"Financially, most people can't afford to smoke," said Saul Shiffman, a University of Pittsburgh psychology professor and director of the school's smoking research group. "It's a very significant percentage of expenditures, especially for people who don't have a lot of discretionary income."
Research shows that smokers often have less education and less money, he said.
"The people still smoking tend to be the people who are in more financial distress," he said. "For them especially, continuing to smoke represents a substantial financial stress and burden."
Now, let's see how does tobacco use negatively impact personal finances? and how to overcome that nasty situation.
How does tobacco use negatively impact personal finances

[Answers]
Smoking can be expensive, and drain your whole system over the years. Also for some, finances may be a motivation to quit.
For Example:
Let's say that we spend approximately $7 per pack of cigarettes as an average in Washington State; if I smoke around 2 packs a day, I'm spending almost $400 dollars a month! (That's $14/day multiplied by 28 days in one month).
That's a car payment, airplane ticket, box seats at a Seahawks game; ultimately, it's more money in your bank, if you aren't spending it on cigarettes.
As a smoker, you are also charged higher rates for health and life insurance policies.
Smokers are considered higher risk candidates for different types of insurance because of the increased risks of serious chronic illnesses, and the increased medical costs throughout our lifespan.
Tobacco use can negatively impact personal finances through the cost of purchased tobacco products, loss of income due to missed work days, and increased healthcare costs due to the increased risk of illness associated with tobacco use.
Smoking can make your life shorter and poorer at the same time.
Buying all those cigarettes is like letting thousands of dollars flutter out of your wallet or burning money in a cloud of tobacco smoke.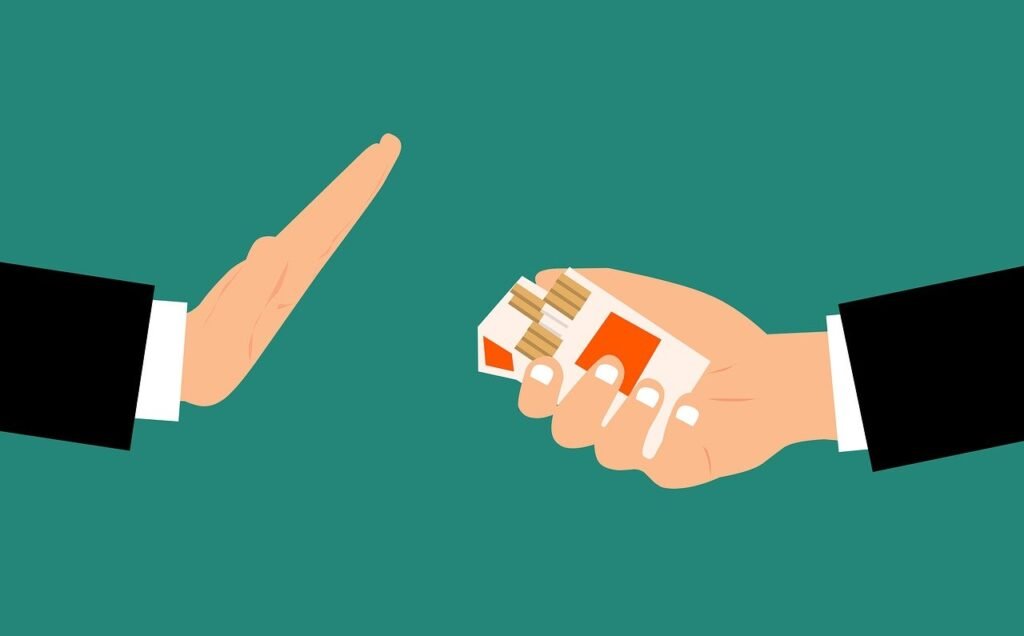 You probably already know that smoking is bad for the heart, lungs, and the rest of the body.
Some

Negative Effects of Tobacco

on your personal finance

:
The costs of maintaining a tobacco addiction are immense

Smoking can affect your family's finances. Most smokers say that the money they spend each day on cigarettes could be better spent on essential items such as food, clothing, and shoes, or a new fridge.
Smoking can affect your housing. As a smoker, you may find it difficult to pay your rent
or save for your own home.
Smoking can more than double the cost of some insurance premiums. It doesn't matter to insurance companies if a person is a one-a-day, forty-a-day smoker, or an occasional social smoker, if they have smoked in the last twelve months they will still be classed as a smoker.
Smoking may cause you to take more time off work because of the impact of smoking on your health. This means that more time is spent being sick and not working, and this makes your family less financially secure.
The cost of cigarettes alone is not the only expense. Insurance is much higher for smokers–about 25 percent to 35 percent for life and health insurance, for example, Shiffman said.
Other costs are more difficult to measure, but you can imagine spending more than non-smokers on teeth cleaning and whitening, dry cleaning, and replacing clothes and furniture marred by cigarette burns.
Then there's the lower resale value of vehicles and homes because they smell smoke, which can total thousands of dollars.
Let's say the recommended retail price (RRP) for a typical pack of 20 cigarettes is currently £8.471. Undoubtedly smoking is an expensive habit and stopping smoking is a great way to save money, reduce debts or release cash to spend on other things.
The financial benefits of stopping smoking can quickly add up to a significant sum of money.
Based on the RRP a 20-a-day smoker who quits could save just under £60 in a week, which works out at just over £250 a month and slightly more than £3,000 a year.

Not all smokers buy ready-made manufactured cigarettes, many purchases cheaper loose tobacco to roll their own cigarettes or buy illicit tobacco and counterfeit cigarettes.
To take this into account,
ASH Scotland has estimated that the 'average price for a pack of 20 cigarettes is more like  £6.40, which adds up to just under £45 a week, around £180 a month and £2,300 a year for a 20-a-day smoker (average price calculated October 2015).

Whatever type or brand of tobacco a person smokes, it's clear that the economic costs of maintaining a tobacco addiction are immense.
A  family with a household income of £18,400 a year, and two parents each smoking 20 a day, will spend one-quarter of their whole income (around £4,600) on tobacco.
The NHS Smokeline's online cost calculator is a useful motivational tool for people who want to stop smoking.
The calculator can be used to work out the total amount a person has spent on cigarettes since starting smoking and to discover how much can be saved by not smoking.
Research suggests that current smokers are more likely to be absent from work and take an average of 2.7 extra sick days a year compared to non-smokers.
For workers not entitled to sick pay, extra days off would therefore mean a loss of pay.
Researchers have also found that smokers are more likely to take early retirement because of chronic disease6, which again could have a detrimental effect on personal finances if not expected.
"A couple calculated that they spent $15,000 a year on cigarettes. They imagined a big pile of money on the table and setting fire to it.
Then they imagined what else they could do with that money, such as paying bills, buying clothes for their children and other things they go without — even saving for a house with  $15,000." (Worker, community mental health organization)
Save money,

quit smoking
You may know the health impacts of smoking (that it kills over 15,000 people in Australia each year), but you may not be aware of how expensive it is.
Many families find it hard to make ends meet, especially if they have children.
But smoking can put even more financial stress on your family and negatively affect your kids. 
Money spent on cigarettes means there is less of it available for household and family items such as food and clothing.