Are there any brands available that you can say are melin hat competitors? maybe or maybe not let's find out together.
We all know melin is a well-known brand in terms of the high-quality premium hats category.
If you look at the data melin sold just one hat for $1,200, which is crazy.
That was just one hat but on average melin hats cost around $59 which is still super expensive.
So why do these melin hats cost so much?
It's simply because of the quality & features of these melin hats and more on here. But what if you want to try different brands in the same category?
As far as the research shows and what we know so far there are only 2 brands out there that you can compare with melin hats. They might not be exactly hats like melin but they are absolutely hats similar to melin and gives you similar feature without breaking your budget.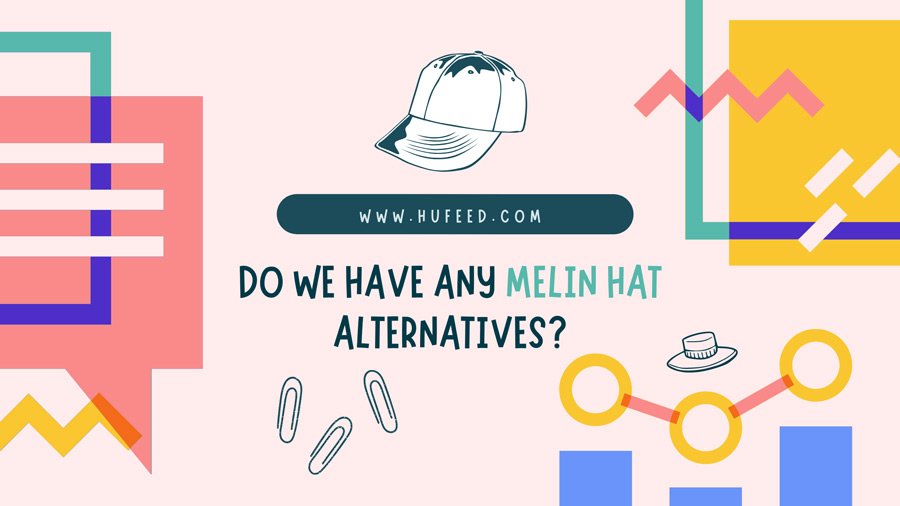 #Two

Melin Hat Competitors [Not Really]
Now let's talk about these brands one by one whether they can actually compete with melin or not and are they worth considering if you are planning to buy one.
1. Mission Hats
The MISSION Vented Cooling Performance Hat is the perfect fusion of style and technology. It is one of the caps like melin.
It is advertised as a melin hat alternative which is a bit awkward but you'll be more than happy to try these out because these cost around $25.
Which is half the money if you compared it to the melin but there are more things to talk about.
It might not be a complete replacement for the melin because melin has its own place and there is a reason why melin cost so much which is totally worth extra dollars.
Here is why?
Mission vs Melin –
Is Mission worth the cheaper price over the Melin brand?
I first saw Melin hats being advertised on social media and thought, wow a hat that is meant to get wet would be great in the Texas heat. Then I looked them up and saw I would be spending around $65 for a single hat. Considering I was using $10 Flexfit hats I thought that was too much so I looked on Amazon for similar products and found the Mission brand hat. It was priced less than half of the Melin hats at $25 so I figured I would try it out.
My initial thoughts were that I wished the Mission hats did not have branding, but that became a moot point as I learned later. My first hat arrived and the "N" lettering was already coming off. It looked like the letters were lightly glued. I returned it and ordered a new one. The second hat came and the lettering was all attached but I had a feeling they would not last. The hat itself feels a bit flimsy but that is due to the material.
The cooling effect with water is so-so, but it is nice to have a hat that is meant to get wet on hot days I have just drowned it with water when working on the lawn or out in the heat and it works great for that. Overall after about 2 months, the lettering started to peel and I ended up just removing it all and cleaning the area with some rubbing alcohol to make the hat logoless.
Eventually, I found myself using the hat quite often and started to want something more quality, aka the Melin hat I originally saw.
I went ahead and ordered the Melin hat (Black A-Game Hydro) which ended up being $67 shipped with tax and their 10% off new customer discount. And I wish I had just got this hat from the get-go. The hat is a lot more solid feeling and looks better. Melin's quality seems top-notch while it looks like Mission tried to cut some corners.
If you were like me and wondering if Melin is worth the extra cost over Mission the short answer is yes.
In the pictures the Mission hat is on the left and the Melin hat is on the right.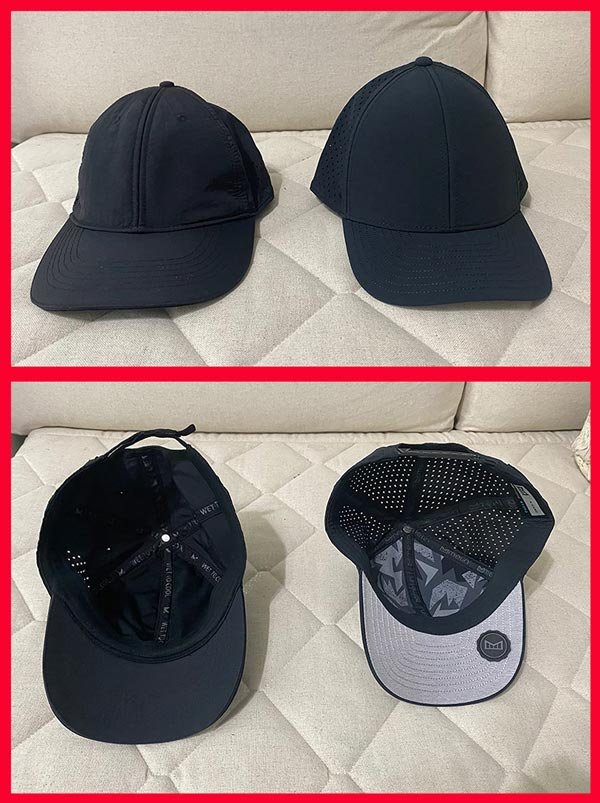 – (reviewed by jam)
Consideration – Melin Hats Cheaper Alternative
2. Branded Bills
You might have already heard about this brand if you wear caps a lot. You can consider this brand as a melin hats competitors as well.
Unlike the mission hats, this is more of a well-branded premium headwear company.
Branded Bills also make custom hats according to your style which is super popular, especially in the US.
You can put some cheap ray ban alternatives with the cap on them, and you'll look super-dead stylish.
This brand has so many types of hats like baseball hats, trucker hats, everyday hats, performance hats, and many more.
When we talk about melin vs branded bills, as far as our own experience and a lot of research melin is still the best premium hat on the market.
Sure they are expensive but it's worth the extra money.
You can also join the hat club which is here>>
Branded Bills Hats Collection – Buy Now
Consideration – Great Brand But Melin Hats Are Still Better