Have you ever questioned yourself? what is net worth of a person or how to track net worth using a net worth tracking app, or why I need to know my net worth in the first place, and more importantly how to increase my net worth?
In this article, we are going to give you every single answer to these questions and also show you step by step to track your net worth using a net worth tracker.
First for the most, Knowing your net worth can help you plan financial milestones to achieve your money goals, like purchasing a home, planning for a family, buying a new car, give yourself financial freedom, and more.
But many folks confuse income with net worth most of the time. Your net worth is simply a calculation of your assets minus(-) your liabilities.
Also, a lot of people have a big conception about their liabilities to think that they all are assets because of the lack of financial education that they perceive.
Assets can simply include cash in a savings account, jewelry, real estate investments, anything that generates income or has some value of its own.
Liabilities can include any outstanding debts you might have, like student loans, credit card debt, mortgage, anything that takes away money from you and you have to pay for it.
Net Worth is simple the deduction from the assets to your liabilities in other words after paying all your loans and mortgage how much money you own from your assets that Is your net worth.
Let's dive into the deep a little bit on what is the net worth of a person.
What is net worth

of a person?
THE CLASSIC ANSWER IS: Net worth of a person is a snapshot in time calculated from the total value of your assets i.e what you own MINUS the total value of your obligations i.e what you owe. The hard thing comes with what do you count, and how to figure out, and how to measure the value, especially of assets that are intangible.
But once you figure out what contains your assets and which liabilities to count, and what valuation methods you will use, you can come up with a signed number.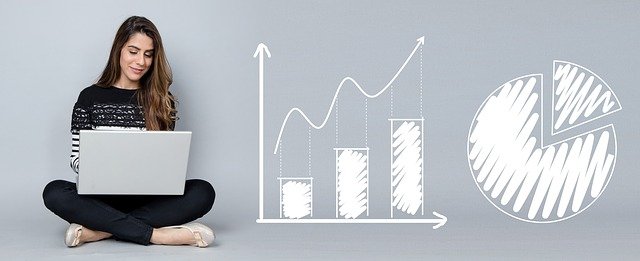 Unfortunately, that number means nothing by itself, as it changes moment by moment subject to internal and external variables, in the infinite loop of economic life.
There bunch of net worth tracking app, which will help you to figure out your Net Worth over time.
You can compare your net worth from a year ago to your net worth now. If you are careful and take enough data, you might be able to see a trend line develop.
You also might be able to see how your behavior affects the trend, and ultimately have some degree of confidence that it wasn't random chance that affected your circumstances.
You could also compare your net worth now, with someone else's net worth at the same moment (if you are rigorous about valuation), and be able to tell who has more relative economic power.
Why do i need to know my

Net Worth?
Take My Words -"If you are not building up your Net Worth and building up assets you'll always gonna be working."
What's interesting about Net Worth is that you could look like that you are worth Million dollars but in reality, everything you own could be Leverage or have a loan associate with it.
Which you can say all flash - no cash.
It's important to track your Net Worth so you know how you're doing financially and don't spend money that you don't have, Also calculating your net worth helps you to take care of your personal finance.
If you don't track it you don't know whether your wealth increasing or decreasing, and eventually end up regreting it later on.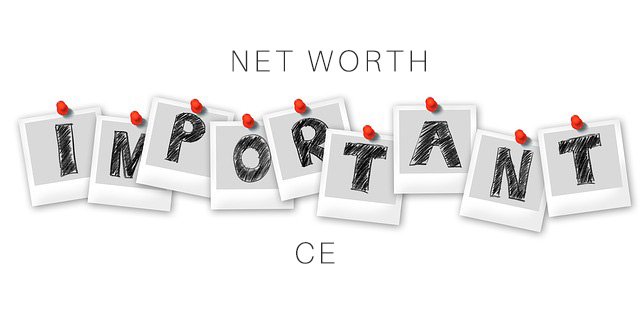 It's very possible to have a negative Net Worth, this means you owe more money than the asset you own. 
There are so many people who have a house, cars, or any other liabilities which is something that doesn't generate cash flow. It only takes money from your weather on maintenance or something else.
If you didn't take care of your Net Worth you are nowhere near of financial independence because you don't even know how much you own or how much you have to pay. 
So if you really want to increase your Net Worth continue to invest in yourself and also on a thing that generates some sort of cash flow over time which might be different types of assets. More importantly, stay away from a debt that you don't need to take on.
How to track net worth?

Using Net Worth tracking app !
Now you already know about what is Net Worth of a person and why do you need to know Your wealth. So, It's time to know How to track your Net Worth using the net worth tracking app which will help you to calculate your net worth.
When I thoughtt to myself how to track my net worth? Then my mind boggles up right aways using these apps which are free and also sync everything perfectly.
You can also do manually using a spreadsheet which is an old classic method to calculate your net worth but you have to update from time to time which is a bit of a bummer.
In my opinion, there so many net worth tracking apps to make this process easier, so why not use it in the first place. 
You have to check your net worth every 1 or 2 months which helps you to know where you are now, what expenses or owe stoping you to increase your net worth. So my recommendation you should track your net worth from time to time.
Now it's time to track your net worth using the app, so without any more discussion, let's dive into the best net worth tracking app for everyone.
1. Best Free Net Worth Tracking App:

Personal Capital
My first recommendation of the net worth tracking app is Personal Capital and the good thing about this platform is it's totally free to track your net worth. There is a bunch of reasons that you should consider this app over the other like:
Personal Capital lets you track your budget while including information about your investment accounts. The under interface is very easy to use and it's also available on the web and app.
The main benefit of Personal Capital is, It is highly automated. This means once you added something you don't have to update manually over time. It just syncs your asset and liability accounts (bank accounts, brokerage accounts, mortgages, etc.) to see your net worth in near real-time. 
Personal Capital is the easiest solution on the list because it requires no effort from you once you link your bank accounts and it's also free of cost. That's why it is my choice for the best free net worth tracker app.
Personal Capital is also integrated with Zillow, which helps automatically update the value of your house to generate the net worth. 
The Net worth tracker is pretty much free on Personal Capital, but apart from that It will help you manage your investments as well but they will charge you 0.49% and 0.89% a year to do so. It is very affordable as compared to the other brokerage's charge.
Let's see how to sign up for a free account with Personal Capital.
Open the Personal Capital website and click the "Get Started" button in the top right-hand corner.
Enter your email and create your password.
After that Enter your bank account and investment account information.
Yahoo you are done! Now you can view and use it for tracking your net worth.
You don't have to worry about putting your information, again and again, they will monitor your accounts regularly. You will get up-to-date balance information, and It helps you to know your net worth at all times.
2. Simple and Easy:

Mint
When I came to the Net Worth trackers, how can I forget Mint? I know there are so many people who use mint to track their net worth and more importantly for budgeting.
The good thing about mint is it's very easy to use unlike the other apps and just like the personal capital it's also free.
With the help of Mint, you can check your net worth very easily and improve your workflow.
Mint is mainly focused on the budgeting section. It helps you to create a super detailed budget. You can also make a lot of budget categories according to your needs.
Mint also automatically grabs the transactions from your bank accounts and credit cards, so they're all in one place.
Let's see how to sign up for a free account with Mint.
Open a Mint website and click on the "Sign Up" button in the top right corner.
Fill in your email address, phone number, and create password and click Create Account.
Next fill in the prompts for adding your bank accounts, asset accounts, and liability accounts.
That's it now you can access all the features and use for your Net Worth tracking as well as the budgeting planning. It is absolutely safe just like the Personal Capital.
YNAB(You Need a Budget) is a great alternative to track your net worth. just like on the name itself it is more a of budgeting app but it can also use as a net worth tracking app.
It has a very secure system just like on the personal capital and mint. YNAB's primary goal is not to track your net worth, but the feature works well for most people. 
But Unlike those 2 apps, YNAB is not free. You can sign up for free for the first 34 days after that, you have to pay $84per/year to use all the available services that they provide you.
That's not a lot of money if you consider how many features they offer but it's up to you to decide which best fits your needs.
Let's see how to sign up for a free account with YNAB.
Open a YNAB website and click on the "Start Your Free Trial" button located in the upper right-hand corner
Enter your email address and password | You can also use your google account and apple id to register on YNAB.
After that enter your financial account information
That's it you are done with your registration now you can track your net worth using YNAB also take care of your budget plans.
If you don't want to spend any money I still recommend you to use either Personal Capital or Mint. Especially Personal Capital if you don't care about the budget planning feature.
How to increase your net worth

in your 20s ..
Have you ever thought that how to increase your net worth in your 20s or any age, so you can have what you want?
The simplest and most effective way to increase your net worth is to spend LESS than you earn and invest in something whenever you can. This will guarantee you to increase your net worth over time.
There are a lot of ways to invest your money like stock market, ETFs, mutual funds, real estate, crypto, and more. What you choose to invest in depends on your personal preferences. It is no use trying to grow your wealth in stocks if you hate doing the research or learning how stock markets work.
Pick something that you are passionate about and interested in learning, for sure success will come to you when you put in the work.
and yeah, and forget about :
get-rich-quick on the internet, overnight millionaire, fast wealth tricks and ideas, they are rubbish.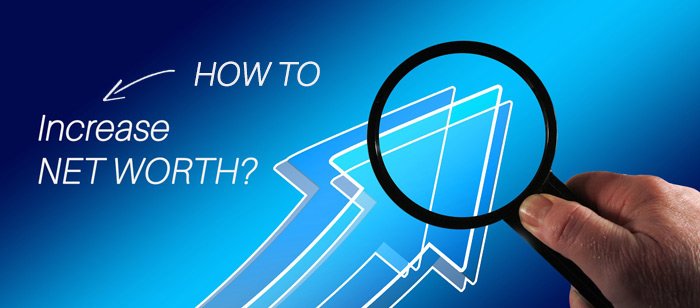 There are no perfect secrets to anyone, whether how many investment books, podcasts, and free (or paid) materials are out there.
You wanna make Billions? Maybe even trillions now after big companies like Apple, Microsoft, Alibaba, Tesla, Tencent, Saudi Aramco, Amazon, Facebook, and more reached that level of value. But most of the wealthiest people in the world give a percentage of their advice for free online.
There are some "little known" tricks, secrets for most people, but that only lasts for a certain period of time. Eventually, word gets around the general population.
It doesn't matter many things you know, how many ideas you have, or how much knowledge you gather from very successful people but if you didn't execute it's kind of wanky and not gonna happen anyway. That's why you should always push yourself to be an expert at execution.
If you go into a room (physical or virtual) and tell 99 people to do something, only two or three will execute even though they know how to do it and more than that only one or two will actually continue to be persistent if they don't see quick results in it.
That gives you an opportunity, Don't assume not doing that because "everybody" knows X and Y, and everything already happened. 
Read this quote from Tim Ferriss:
In my point of view, these are the thing that helps you to increase your Net Worth when you work on it and more importantly makes you a person who knows the actual definition of wealth.
It's not a blueprint of success and getting rich quickly but the real habits and mindset which can help to put you in the place where you want to.
Be paitience on wealth-building process – Being high-income can happen quickly in some cases. Wealth takes longer to build, so patience is key.
There are plenty of people out there who are worth millions who have just patiently invested for decades That doesn't mean that somebody can't become wealthy at an older age – we are never younger than we are today – it is just more difficult. When you have so much responsibility and your health doesn't give you a full support.
Constant learning – We all know the more you learn, the more you will earn, and preserve that wealth if you also focus on converting income to wealth.  Always try to implement and practice those thing which you've learned and see what works and what done not. Implementation is must.
Provide value to others – It sounds obvious, but people who are good at giving value to others, investing, sales, marketing, branding, and countless other skills have a huge advantage.
The key thing is having skills you can monetize and those that can preserve that wealth. People who are good at just bringing money in, without managing money, are like a sports team with a great attack but a poor defense.
Know Yourself – If you're going to be tempted to invest in riskier ventures such as growth stocks or crypto, set aside 5% of your portfolio to do that.
That way, you can crop these gains (if you're lucky) or, more likely, minimize your losses. Just make sure to do your own research and avoid listening to other people.
Spend Less Save More – Figure out what your hobbies are (Golfing, Skiing, videogames, etc.) and set a budget for how much you'll spend on those thing and do not try to go above it. And use that money on yourself to building new skills which helps you to import your financial knowledge.
Balance and consistency are key – Set reasonable goals, then keep improving. Your net worth will more than double if you patiently invest consistent, monthly amounts into well-performing ETFs.
Be your own boss – Not caring too much about what other people think to the extent that it stops you from putting yourself out there.
Tackle the opportunities – Opportunities are like a wave. They come and go. It is better to be out in front. How do you get out in front? Well by experimenting, not caring about what is "normal" and going for it.
So many people I know who has succeeded a lot has also failed a lot. You don't need to have "the first-mover advantage", but being one of the first movers is better than being late to the party.
Focus on leverage – So, leveraging time as per the compounding returns point. Leveraging other people as a business owner, or leveraging other people's ideas via investing in their company – that is what long-term ETF investing is all about.
Just selling time for money and saving the money isn't as efficient as putting money to work.
Avoid high risks – When people are complacent they take too many risks. Most people are at the other end of the extreme – fear of losing even if the chances are small and even if they have little, to begin with.
Part of this comes from right amount of education. Stick with low-cost ETFs, they're cheaper and more tax-efficient.
Then there are also personality traits like persistence, impatience in some ways but willingness to play in the long-term is the real key of success in wealth building and increasing your value.
Avoiding any excuse will massively help, if you have any. ♦♦♦